Splunk Community shows its Appreciation to an Aplura Consultant
At Aplura, we feel that supporting user communities is important. That's why we have three SplunkTrustees on staff.
That's also why we are so proud that during .conf19, the Splunk Community presented our Director of Services, Dave Shpritz with a special award.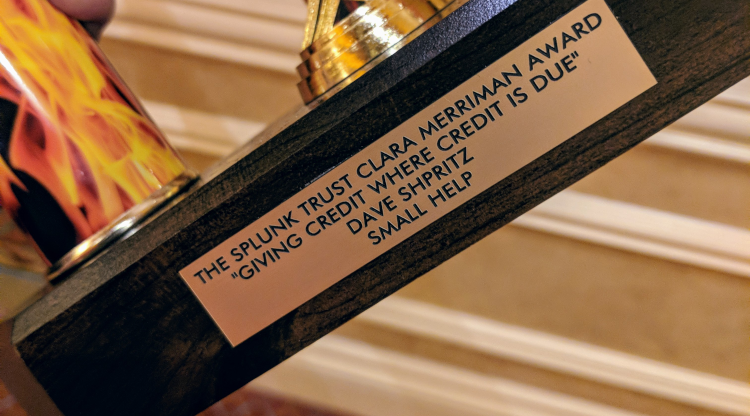 Dave helps to administer and moderate the Splunk User Groups Slack team, which at times can be a thankless and time consuming task. Well, the SplunkTrust and the community gave him a big "Thank You" in the form of a tall trophy. With flames.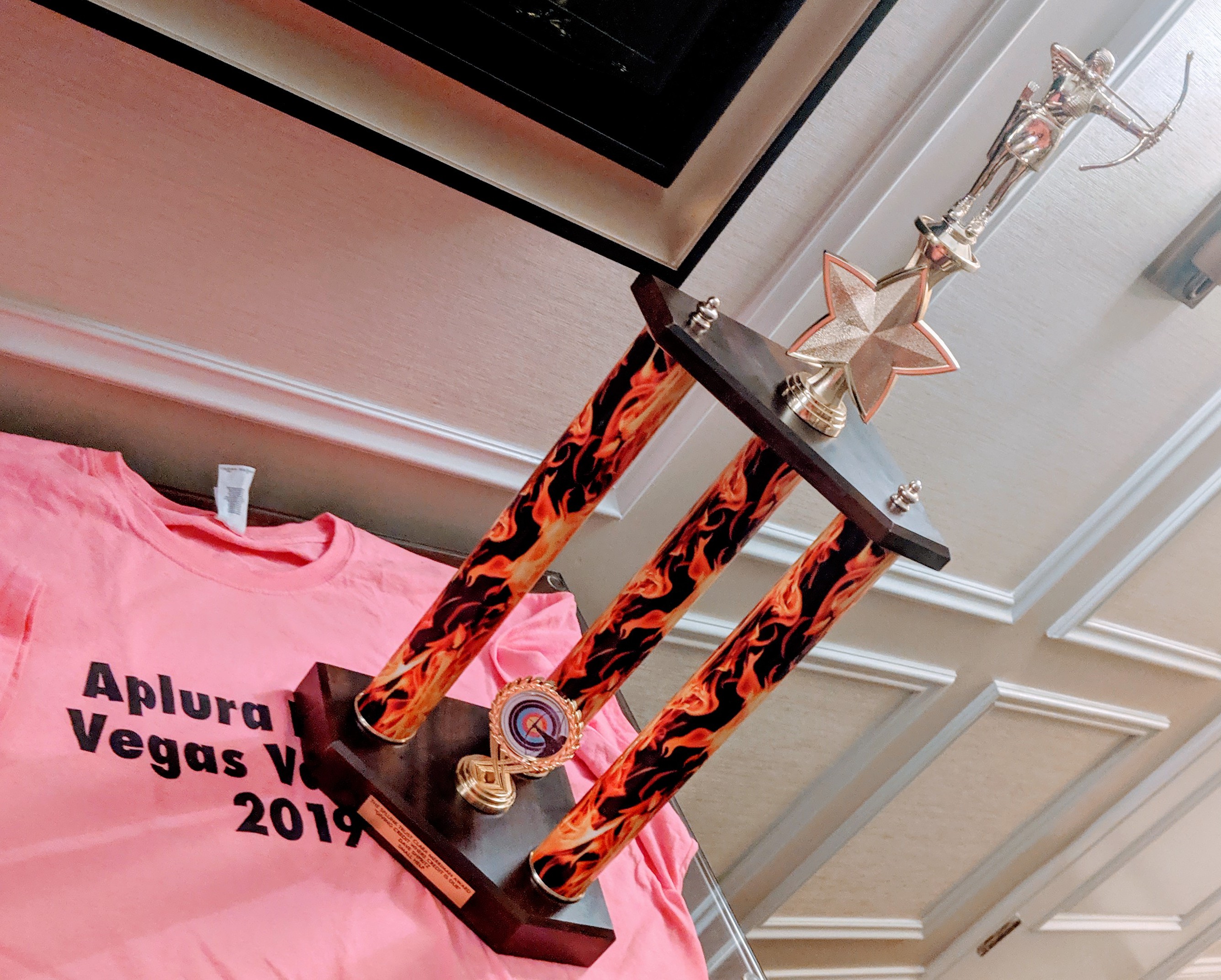 We've always known that Dave puts in extra effort for our consultants, the community, and even Splunk itself. We are proud that now he has a trophy to prove it.